Process Chemical Industry
Human factors are increasingly recognised not only as an operational risk but as a strategic priority for many in the process, chemical and biochemical industries. Psychological safety exists when avoidable psychological harm has been removed.
"The Chemical industry is highly volatile, there is a requirement in this industry for players to evolve and adapt to the changing market conditions constantly." – Chemical Industry Expert, Infiniti Research
 The chemical industry is highly regulated, while it is essential to maintain strict quality management and detailed product information, chemical manufacturers are also required to keep data from operational processes accurately in the event of product recalls or audits, this could lead to employees feeling micromanaged and a lack of trust.
It is therefore important to consider practical recommendations for Psychological wellbeing and how to improve Psychological Safety in order to ensure employees have sound decision-making abilities to follow procedures and protocol and that they maintain a high level of focus and concentration whilst maintaining safety.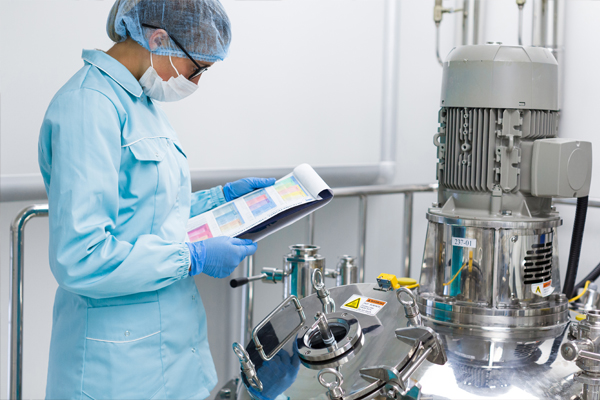 "The global chemical industry is entering an era when companies will need to start viewing and valuing people as one of their most critical assets." – Deloitte, 2015
Deloitte identified that depending on the business, the value of people is often trumped by other assets such as proprietary manufacturing processes, patents, or new product pipelines but as an asset, people – especially those who are highly adaptable to new environments – are most important during times of intense change. They can swiftly change to meet new needs, and creatively solve problems. Unlike other assets, people are dynamic. At these moments, when companies need to make major decisions, and make them rapidly, the quality of their talent will likely be the only differentiating asset.
A few of the challenges facing the chemical industry in the next five years are:
23% of the process and chemical workforce will be eligible to retire
The significance of developing young employees is magnified by the relatively small number of suitably qualified employees available
A shortage of Science, Technology, Engineering, and Mathematics (STEM) talent
74% of STEM graduates find work in non-STEM industries
In conclusion, employers need to determine how to maintain a workforce against challenging demographics but they also need to adapt and transform their existing organisational model to develop the new capabilities in workforce segments that have not traditionally been viewed as business critical or even core to success. In the case of the process chemical sector, these capabilities need to be driven with a substantially higher degree of Psychological Safety and maturity in mind, than has traditionally been employed.
Click Here to Download our Process Chemical Industry Specific Brochure
Contact us to find out more about how we can support you.