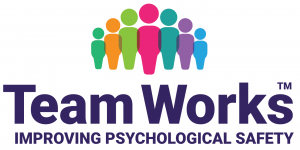 Team Works is an innovative diagnostic reporting tool that:
Measures Team Psychological Safety
Recommends actions to improve Team Psychological Safety
Creates a work environment where people can Thrive
Improves overall Team Wellbeing
Enhances Team Engagement
Enables Optimal Team Performance
What is Team Psychological Safety?
Team Psychological Safety exists where there is no avoidable psychological harm.
Consider:
Is it safe to hold and express an alternative opinion?
Is it safe to ask for help?
Are work demands, skills and capacity broadly in balance?
Are work relations constructive and supportive?
At Wellbeing Works we believe that for teams to function effectively they need to have a high level of Psychological Safety.
How does Team Works measure Team Psychological Safety?
Team Works uses our unique Thriving, Hiving and Surviving® approach to Wellbeing insight.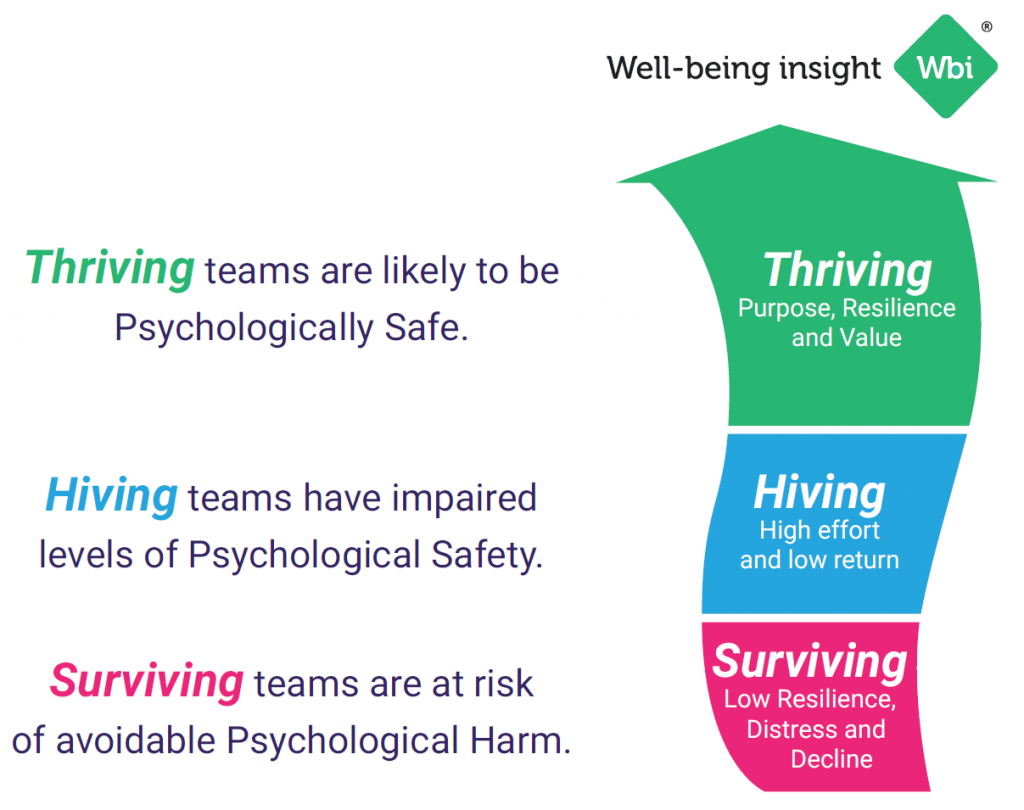 What is provided?
Team Works provides:
Detailed analytics of the team's level of Psychological Safety
Thriving, Hiving or Surviving analytics for the team
Detailed commentary on the Team's Psychological Safety data
Bespoke practical recommendations to raise Psychological Safety levels in the team
How does Team Works improve Team Psychological Safety?
The process measures and analyses the fundamental components of Psychological Safety. These are the levels and factors that Drive the team, Threaten the team and Sooth or Calm the team.
The insight and commentary provided. This allows you to fully understand the issues via detailed analysis and report. Bespoke recommendations are also provided to enable you to implement practical solutions.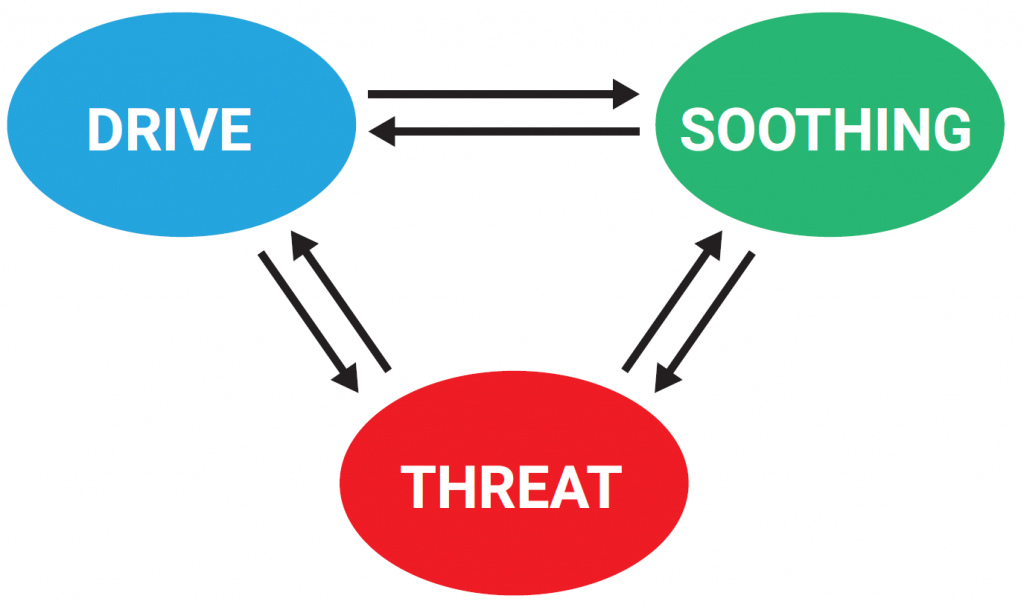 This model was created by Professor Paul Gilbert, the leading international expert in this field.1
Becoming a licensee?
Team Works is an ideal tool for those who seek to improve:
The Psychological Safety of teams
The Overall Wellbeing of teams
The level of Engagement within teams
Team Productivity
Absence and Presenteeism
Quality
Overall Team Performance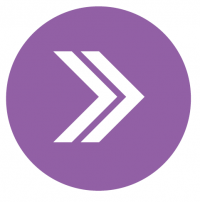 You may be a:
Team leader or manager
Head of Department
Director
In house HR Practitioner
Learning and Development Professional
OD Practitioner
Independent Consultant working with teams
Occupational Health professional
Health and Safety Specialist
Health and Wellbeing practitioner
What does a Licensee receive?
Licenced Practitioner status
A 2-day CPD Accredited training programme
Access to Team Works technology
Access to Team Works reporting suite (3 Levels)
Support and Membership of Team Works community
Regular subject updates and case studies
Where is Team Works already enabling teams to thrive?
Team Works is used in:
NHS Trusts
Universities
Banking
Insurance
Local Authorities
Professional Services
Industrial
Validation
Initial research work to identify the factors that affect Psychological Safety involved a validated project with Newcastle University.²
Team Works is part of a suite of diagnostic reporting tools and is a major contributor to improving the wellbeing of employees at work.³
The Drive, Threat and Soothing model is widely and internationally recognised as part of the research of Professor Paul Gilbert and we are grateful for being allowed to utilise the model.¹
What people say about Team Works
"The data and reports have enabled us to transform how we work in the Emergency Department to the benefit of staff and patients. We are now rolling this out across all our Emergency Care Departments."
Dr. Malik Ramadhan OBE,
Chairman of Emergency Care for Barts NHS Trust.
"This has enabled us to improve staff wellbeing levels significantly, enhance our staff retention levels and reduce our operating costs. We saved £600k in the first year!"
Ian Seddon, Assistant Director of Facilities Management,
Manchester Metropolitan University.
References
Professor Paul Gilbert, The Compassionate Mind, 2009
Newcastle University Industrial Research Unit, led by Professor John Matthews, 2011
Journal of Occupational Rehabilitation, Validation of Wbi, 2018