Self-assessment tools
Wellbeing Works offers two types of self-assessment tools. These are psychometric tests, tailored more toward individual performance, and the 360 degree competence and appraisal assessment which is aimed at evaluating organisational performance.
Psychometric tests
Wellbeing Works offers a range of psychometric tests. These are:
16PF®
Myers Briggs Type Indicator®
Chally® (visit http://chally.com/ for more information)
Wave®
Why perform psychometric tests?
Assessment and psychometric testing enables:
More informed and accurate decisions in the recruitment and selection process.
Identifying those most likely to succeed in sales and customer contact positions.
Recognising leadership potential and informing succession planning.
Understanding of preferred learning styles and maximising personal and career development.
Team profiling and building effective teams.
Insight into planning for organisational change.
Identify areas of low wellbeing and performance in order to improve absence levels.
Wellbeing Works will help facilitate the tests and then provide provide detailed, in-depth analysis of test results for the purpose of interview or development.
For more information and to book psychometric tests for your organisation, please contact us.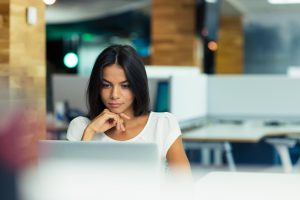 360 degree competence and appraisal assessment
Wellbeing Works 360 degree appraisal is designed to help improve the overall performance of your organisation and its capability to achieve strategic objectives.
Individuals complete specifically designed online questionnaires and anonymously rate each other's individual performance or the performance of groups. This approach provides an honest, relevant and full range of views from employees at all levels.
Results will help organisations by:
Providing individual competency scores and key activities for personal development.
Providing team or organisational scores and highlight opportunities for enabling change or improving performance and capability for change.
Indicating broad trends of needs that can be missed in a one to one appraisal scheme
Identifying areas where limited resources can be specifically targeted to enable positive changes.
Measuring performance improvements in set competencies when repeated after a development programme has been implemented.
Wellbeing Works will help facilitate the tests and provide detailed analysis of the results.
For more information and to book a 360 degree appraisal for your organisation, please contact us.