Employee Engagement Tools
Wellbeing insight (Wbi)
Wellbeing Works' Wbi tool was developed by our founder, Hamish Moore. This clever, predictive wellbeing diagnostic survey tool can help your organisation improve wellbeing, engagement and performance and significantly reduce absence levels.
Wbi is a proven tool which will provide you with data, specific to your organisation, neatly summarise the current situation within your organisation and pinpoint the factors that need to be addressed to allow for significant improvements to wellbeing, engagement and performance be made,
Our Wbi survey covers a range of matters including:
current staff wellbeing levels
causes of impaired wellbeing
factors that will drive improvements
returns you can expect from interventions
For more information about the tool, visit our blog.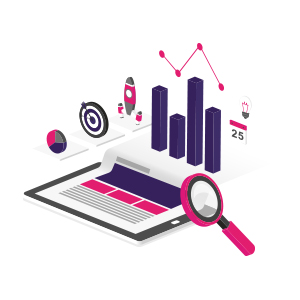 Employee and Engagement Surveys – Measure wellbeing and engagement
Employee and engagement surveys are often the first step in improving wellbeing, engagement and performance. Engaged employees come to work with a smile on their faces; are less likely to be absence, and they actively seek out solutions and work towards positive customer outcomes.
Our employee and engagement surveys allow organisations to gather data about what employees are thinking and feeling, gauging their attitudes to organisational change and strategic planning. This can then provide a platform from which to implement constructive changes.
Wellbeing Works offers surveys and solutions that allow organisations to gather confidential and anonymous data. This data will help organisations to understand the needs of employees and improve wellbeing, engagement and performance, significantly reducing absence levels. It can also be an insightful platform for organisational change or feedback on organisational systems and processes.
Wellbeing Works' tailored approach means that employee and engagement surveys can be conducted using a variety of methods to ensure a high response.
Employee and engagement surveys can be used to gather data on:
The extent to which employees are engaged in your organisation's strategy
Job satisfaction and motivation
Pay and reward
Management style
Company culture
Training evaluation
Wellbeing and stress
Worth volumes
Role clarity levels
Below are just some of the benefits of our employee and engagement surveys:
Measure organisational culture
Measure employee engagement and commitment
Action planning to resolve employee issues
Action planning to implement organisational change
Interested? Click here to find out more.
Or visit our survey page to take part in a short survey and find out if your organisation is 'thriving'.