Patients wellbeing to benefit thanks to new partnership to improve NHS staff wellbeing
Workplace wellbeing has been given a boost at South Tyneside NHS Foundation Trust, thanks to an innovative new pilot study driven by the team at Wellbeing Works/ DrummondHR. As a result, we have been working alongside South Tyneside NHS Foundation Trust to deliver a range of workplace wellbeing initiatives.
The partnership was announced at our recent inaugural Wellbeing at Work forum on the 19 April at Tyne and Wear Fire and Rescue Services Headquarters in Washington. The event was attended by managing directors, HR directors and managers from public and private sector organisations from across the North East.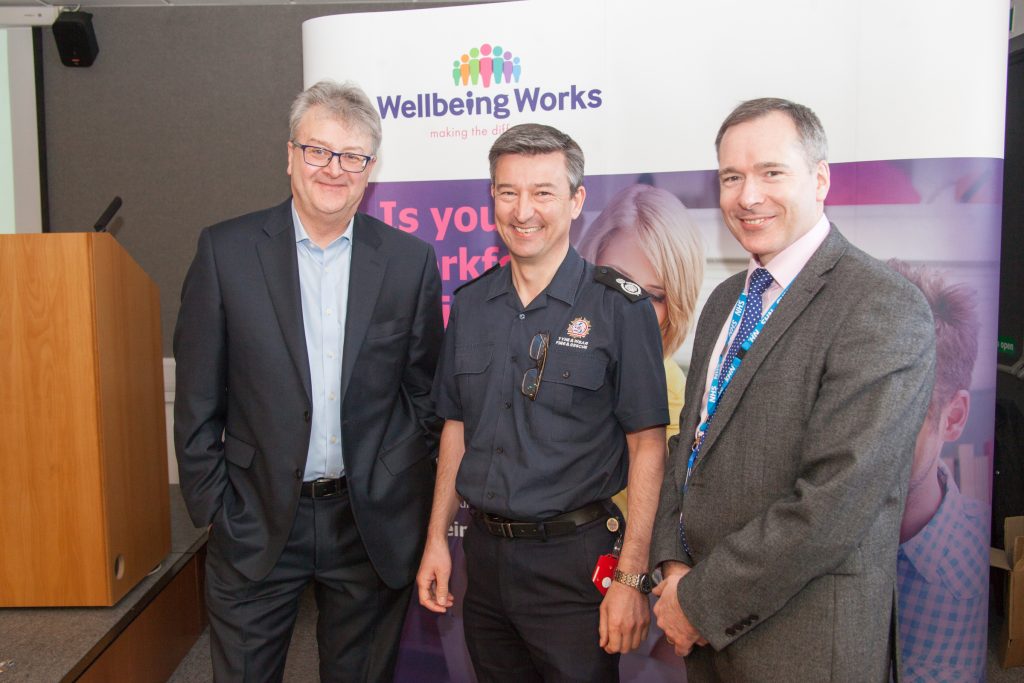 At the event, Ian Frame, executive director of personnel and development at South Tyneside NHS Foundation Trust and John Baines, assistant chief fire officer at Tyne and Wear Fire and Rescue Service, presented on their recent work on staff wellbeing. They discussed the challenges and actions in relation to staff engagement, productivity and job satisfaction and the details of how they are approaching those challenges.
We have been working with South Tyneside NHS Foundation Trust in the project's initial stages: this involved conducting a staff survey using our clever wellbeing predictive analysis tool, Wbi, which predicts levels of absenteeism, productivity and staff engagement. In response, South Tyneside NHS Foundation Trust is implementing changes to the way managers lead, with staff wellbeing established as a priority in their decision making.
Steve Williamson, chief executive at South Tyneside NHS Foundation Trust, commented: "In many organisations there is a tendency to concentrate on absenteeism in the workforce, but equally important is ensuring that staff are physically and psychologically well, as that is likely to both improve attendance rates and increase the level of engagement that employees have with their jobs and organisations.
"Our work with Wellbeing Works/ DrummondHR shows South Tyneside NHS Foundation Trust takes a holistic view and recognises the importance of staff wellbeing and its impact on patient wellbeing, also. In an environment where public sector organisations are now under more strain, wellbeing should be placed firmly in the spotlight."
Our chief executive, Hamish Moore, commented: "Our work with South Tyneside NHS Foundation Trust is highly significant and we are excited to be launching this pilot study with the organisation."
He added: "The outcome of these wellbeing initiatives correlate staff wellbeing with patient care – as staff wellbeing rises, research has proven that patient care improves. What is important to note is that wellbeing goes beyond just the concept of 'wellness' and healthy living but is a complex blend of the physical, psychological, social and relationship aspects of employees' working lives. It includes factors such as their working environment and how they get on with their colleagues. Working with South Tyneside NHS Foundation Trust to improve these factors will have a notable impact on the overall wellbeing of staff."
At Wellbeing Works/ DrummondHR we are hoping to hold a further Wellbeing at Work Forum in six months' time, charting the progress of our partnership at South Tyneside NHS Foundation Trust. To find out more, please contact us and you can read the presentation from the event, by visiting our events page.